Elizah Turner is a creative producer based out of Philadelphia, PA.

Initially she began her journey as a unit still photographer on non-union film sets during the off season from the music touring industry. Fascinated with the overlap of the two worlds, she has since worked in various roles providing both creative and technical production for nonprofits, production companies, musical artists and political campaigns. Her career paths have varied but all have one thing in common: supporting creatives to create systems & processes in the midst of chaos.
Her focus in the film world is centered around highlighting stories told by writers and directors through a Black feminist lens. Her north star is equally invested in work that restructures the entertainment industry to empower and earnestly engage with artists of the global majority and the power of culture.
In addition to her creative ventures, she is a building out her first company, Rules of Entertainment, to better support the business, administrative and educational needs of emerging independent musicians in the industry.
Outside of work, you can find her cycling like a cool dad, watching every music documentary that has ever been released, and searching to find the most delicious botanical gin that has been created.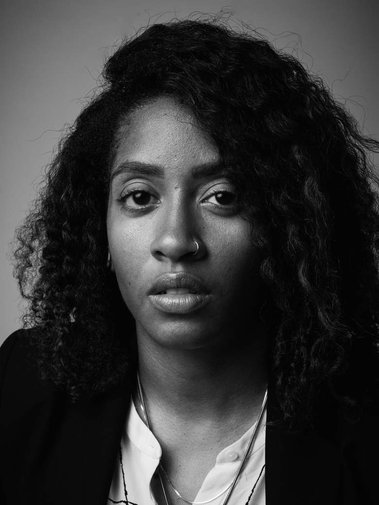 Expertise
Creative Direction
Documentary Photography
Creative Project Management
Guerilla Marketing Campaigns

Tour Management

Graphic Design
Key Services
Project Management
Video Production
Creative Strategy
Film Production
Music Administration
Fun Facts
My dream collab: Grace Jones x Tierra Whack
Favorite snack: Castelvetrano olive
Nerd alert: Currently a grad student at CSUN (Master of Music Industry Administration)
Currently reading: Burn It Down - Maureen Ryan
This portfolio website was created using additional images from the following photographers:
Sheila Pree Bright
Jessica McGowan
Kevin D. Liles
Gillian Laub